As of March 2020, WordPress is dominating 23 percent of the internet and has billions of users. Do you have a WordPress website yourself? Do you want to add a group of functions on to your WordPress website? Do you want to extend the functionality or add more features on your WordPress website? Well, WordPress plugins will help you in this.
WordPress plugins are a piece of software that can help you achieve such wants. However, this article is about choosing the best plugin for your WordPress website.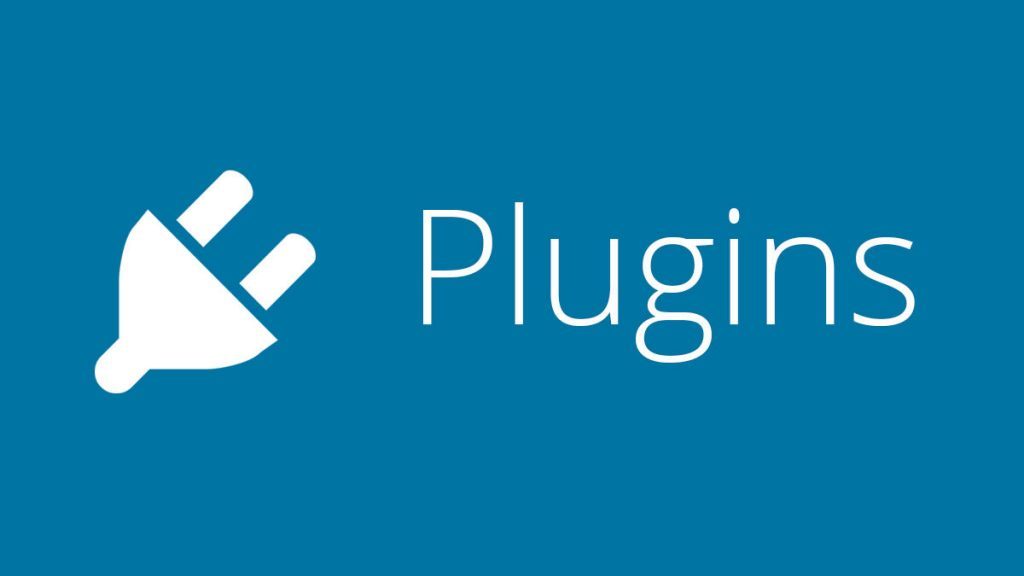 The reason plugins cause such a problem to many, is because there are over 56,000 WordPress plugins available on WordPress alone. The problem faced by the users is which plugin will fit their website to the best? Well, you don't have to worry anymore! We are here to provide you with a checklist that you can follow to ensure that you choose the best plugin for your website.
How to Choose The Best WordPress Plugins?
Pre-Requisites
Before starting the process of finding the best plugin for your site, we suggest you to, first take a piece of paper and note down all the features that you want on your website.

Once you have these features noted down, try putting them in order of their importance.

You can now decide to go for such plugins that gives you the all your wanted features mentioned on your list.
Bonus Tip: If two plugins provide you with all the features on your list, then download both those plugins. You don't have to restrict yourself to one because, in the end, it is the quality of your website that matters the most.
Now that you have a basic idea as to what kind of features you need on your website let's look at how you can choose the best WordPress plugin for your site.
Searching for a WordPress Plugin
Using the directory provided by WordPress on their official site for plugins is the go-to for almost all users. There are thousands of plugins available on the WordPress directory, and it may get confusing for you to choose the best between them.
Bonus Tip: One way to go about this problem would be to look at the most popular plugins of WordPress. This option is available in the directory, and if you can find such a plugin that satisfies your needs, your search ends here. This result will not just show you the plugins but also their rating, downloads, description, etc.
However, if the above does not work for you, you can do a Google search by putting in the keywords concerning the plugin you are looking for and many options will be made available to you.
Downloading Plugins – Which One Should You, Choose?
There are going to be multiple plugins that will be capable of fulfilling the features you want on your website. Now, which one do you choose?
What you can do is open all the plugin pages on new tabs and start to compare them. You can compare them by the ease with which you can use them, how exactly does it work, what all the additional features it offers, etc. This is the information that in the end is going to help you decide which plugin to choose.
All these plugin pages showcase a sidebar containing information regarding the plugin. Another indication of a useful plugin is how frequently it is updated and the number of active installations it has.
Ratings are Given to the Plugin
The sidebar of the plugin page will also have a drop down option for seeing the plugin ratings. Ratings are usually out of 5 with five being the most popular and the most liked. If the plugin you have chosen has anything more than the 3.5-star rating, it is a decent one, and the rest depends on your website needs.
Reviews on the Plugin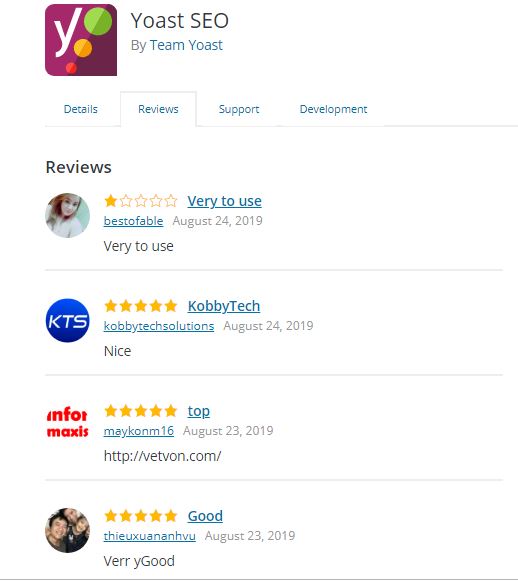 Just the way you can see the reviews on the plugin by various customers, even user reviews will be available to you. All you will have to do is click on the link of the given star rating.
For example, if a person has given a 2-star rating to a plugin, you can click on that 2-star link and read the users review as to why the user rated it with two stars.
A Good Support System
Good support is a must when it comes to a plugin. All of us who are having a websites are not technical experts, and there will be times when we will be requiring some technical support. Choose such a plugin that has a good user support system.
There will be support threads available in the drop-down sidebar option, open that and see how many user queries have actually been answered to and how well have they been answered.
Screenshots of the Plugin
If the look of the site is an essential feature you are considering, WordPress plugins also have a screenshot of how the plugin will look on your website. It is a quick way for you to see how your site preview and whether you would like it that way or not.
Do Not Forget to Have a Look at FAQ's and Other Comments
Whenever you are considering a plugin, always have a look at the FAQ and other comments on the plugin. This can help you by providing you with such information that might not be present on the sidebar. Such FAQ's and comments can help you by providing you with short cuts and tips on how to make the plugin even better. 
Test the Plugin
Another essential factor to keep in mind while choosing a plugin for your WordPress website should be- how it affects the speed of your site. Don't use plugins which worsens your site's speed.
What Can You Do When a Plugin Does Not Work?
If a plugin shows an error or does not work, then the first thing you should do is to find out if it is having a clash with some other plugin or theme. Deactivate all other various plugins and activate default the WordPress theme. Try and test the plugin again.
If it still does not work, then the next step for you is to open a support thread. Visit the plugin official page on the WordPress plugin directory and click on the Support tab. Scroll down till you find the support form and fill it out and send it.
Conclusion
A good WordPress plugin can be very very beneficial for your website, and now that you know how to choose the best one according to your needs, you will now be able to choose best plugins which are best for your website. 
We hope this article helped you select the perfect theme for your WordPress site. You may also want to see our article of How to Choose Best WordPress Theme.